Lake Havasu City Real Estate Today


​As the summer season winds down, many are seeking accommodations in Lake Havasu for the upcoming winter season. Our winter guests descent upon Lake Havasu as early as October and call Lake Havasu City HOME until the end of March and April.  Our real estate market in Lake Havasu sees a spike in activity shortly after their arrival.

Our winter guests search for condos for sale in Lake Havasu City, Arizona as well as actively search for Lake Havasu City homes for sale with RV garages!  Depending on price point, a vast majority will search for single family homes to use as next years vacation get away.  If you are new to Lake Havasu City, or just visiting and looking at Lake Havasu Real Estate for sale, call me direct @ 928-486-1868
 
"
quick search links
". Searching for Lake Havasu City Real Estate is even easier now, below select the type of real estate you are searching for. Looking for Million Dollar Real Estate in Lake Havasu City? Just click the image and see all the real estate listed over One Million Dollars!
WATERFRONT REAL ESTATE FOR SALE

Lake Havasu, Parker and Bullhead City offer real estate for sale along the Colorado River, search for waterfront real estate in Mohave County now.

LAKE HAVASU MILLION DOLLAR LISTINGS
Lake Havasu has many Million Dollar homes for sale. Do you want to live the million dallar listing life? Start your Lake Havasu real estate search for Million Dollar homes now.

MAN CAVES – HOMES WITH 3+ CAR GARAGES
Lake Havasu Man Caves – for those that need GARAGE SPACE! Search for Lake Havasu homes for sale that have at least a three plus car garage right here.
LAKE HAVASU CONDOS & TOWNHOMES FOR SALE
Nothing says low maintenance like living in a Lake Havasu Condo, lock the door and take off to any destination near Lake Havasu while enjoying condo living Lake Havasu Style.


Lake Havasu City Weather

About Lake Havasu City, Arizona
Over the past several years, Lake Havasu City has become one of the most popular resort destinations in the southwest. For our guests looking to escape the cold of winter, Lake Havasu City serves up nearly 360 days of sunshine per year affording you winter blue skies, daily golfing, and endless outdoor activities. Historically, Lake Havasu City was home to winter visitors for 3-4 months on average, however recently we've noticed the trend grow to 4 - 6 months with the passing of each winter (winter visitors or snowbirds often purchase condos, search for
Lake Havasu Condos here>>
). Extended stays are no surprise as October and March are absolutely beautiful!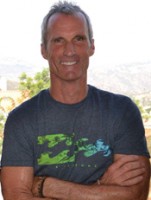 Our Summers
The summer season in Lake Havasu City is fueled primarily by southern Californian's in their search to escape the hustle and bustle of everyday life. With water temperatures averaging 80 degrees over the summer months, it goes without saying, the lake is our main attraction. Lake Havasu City is not only home to the London Bridge but also to water venues such as the Desert Storm Poker Run and Shootout, Lucas Oil Drag Boat Races, ISJBA World Finals, near-weekly fishing tournaments, and numerous boat Regattas for manufacturer's throughout the southwest.
Lake Havasu City provides near-perfect weather conditions 8 of 12 months per year for those looking to escape climate challenged areas and attractive real estate values when compared to the southern CA

market and beyond. Real estate is our passion, customer satisfaction our goal, and Lake Havasu City OUR home! Please take advantage of our services and the wealth of knowledge that accommodates same. We appreciate your interest
Mike Konen is a Licensed Realtor with Selman and Associates - Selling Real estate in Lake Havasu City since 2000. For all of your Lake Havasu real estate needs pick up the phone and call: 928.486.1868
---
Relocating to Lake Havasu
"MIKE WAS INSTRUMENTAL"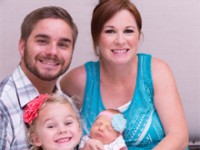 The thought of relocating can be dreadful. When my Irvine, California based company offered me an opportunity to relocate to Lake Havasu City, immediately my wife and I wanted to know more about this place we were potentially moving too. A quick Google search revealed that Lake Havasu has an abundance of opportunities, not only for individuals, but also for families. The schools have great reviews, plenty of activities and events, and a small town atmosphere all helped us make our decision. After much discussion and weighing pros and cons, we decided to call Lake Havasu our new home. Mike was instrumental in helping us find a home. Since we had no experience with Lake Havasu, we had no idea where to look, what we needed and the quality of the home we were buying. Luckily, with Mike's vast experience as a contractor and an agent he was able to get us into a home that was built solid, in a great part of the city with access to schools, grocery stores and a lake view. Not only was Mike a fantastic agent and followed up with us on every question or concern, but has now become a friend.
Troy, Amanda, Kellan Rae, & Peyton Jea
---
Havasu Is "Our Place"

Our Family fell in love with Lake Havasu over 30 years ago. Weekends were spent on the Lake, boating, skiing, dirt biking, and simply enjoying all that Lake Havasu has to offer. Every spectacular sunrise and amazing sunset still keeps me running for my camera. Our decision to purchase a home in Havasu was a "No Drainer". Havasu is "our" place where we come to take a deep breath, exhale, and just simply enjoy life.

Bruce and Jill

---
Havasu - AKA "Our Happy Place!"

We have been vacationing here since the early 80's, and thrilled to now be homeowners in this slice of paradise! Regardless of the season, we love what Havasu has to offer. From the remarkable sunrises to the breathtaking sunsets, our days here are spent making wonderful family memories…boating, fishing, hiking, riding, shooting or just napping, that we will treasure for a lifetime!

Scott and Carleen

---
Retired In Havasu

We retired to Lake Havasu City from Southern California as it is only a short five hour drive to visit our children, who still live and work there. Havasu is a playground for our children who love boating on the lake, shooting in the desert, and off-roading. Havasu was a vacation destination for us 10+ years before we retired here. Lake Havasu City has a much lower cost of living than So Cal, in taxes and real estate. The bonuses for Havasu living are the special events such as the balloon festival, pyrotechnic convention, music festivals, car shows, boat races, winter festival, and all the other smaller events that come to town. The town has many associations for motorcycle, off-road, and vintage car enthusiasts. Since moving here we have discovered our love of hiking in the desert. Our favorite being Sarah's Crack. I love the fact that Havasu has to be one of the most patriotic towns in America. The stars and stripes is flown everywhere. We walk daily and practically everyone driving by waves to us. Havasu is what California was 50 years ago. It is a wonderful place to live.

Rob and Jeannie

---
From Across The Pond!

I would like to tell you why I moved to Lake Havasu City, its simple, its utter bliss here! As a Londoner (England), the first time I drove into town and caught a view of the mountains and lake, I thought WOW and that was just the start of it. I was not just there to visit my cousin; I was there to look for a home. Of course other factors drew me to this place, the London bridge, the English village fish and chips (the best), and of course the weather – shorts weather every day! I soon discovered there is very little crime here; I've heard more police sirens in England! I soon got to know the town and made some friends very quickly. I find the people here are very polite and friendly, and there is always something to do. I almost forgot, they drive very carefully here with speeds I find are quite slow, and driving manners are – oh no, after you please. So if you want to live in a nice place, come to Lake Havasu City and make sure that you ask mike to fix it for you. I hope you all find what you're looking for.

Barry

---
Instagram Feed
Search for homes for sale in Lake Havasu City, Condos for sale in Lake Havasu City as well as Estates in developments such as
The Refuge
,
Sailing Hawks
,
Havasu Foothill Estates
and
Canterbury Estates
. Shortly we will upload "Rapid Links" to allow you to search for Lake Havasu Real Estate in an easier format.
Meanwhile use the "
My Properties
" tab to search for all of your real estate needs and be sure to use the map search if you are looking for homes or building lots in a certain area.
Mike Konen is a Licensed Realtor with Selman and Associates - Selling Real estate in Lake Havasu City since 2000. For all of your Lake Havasu real estate needs pick up the phone and call: 928.486.1868